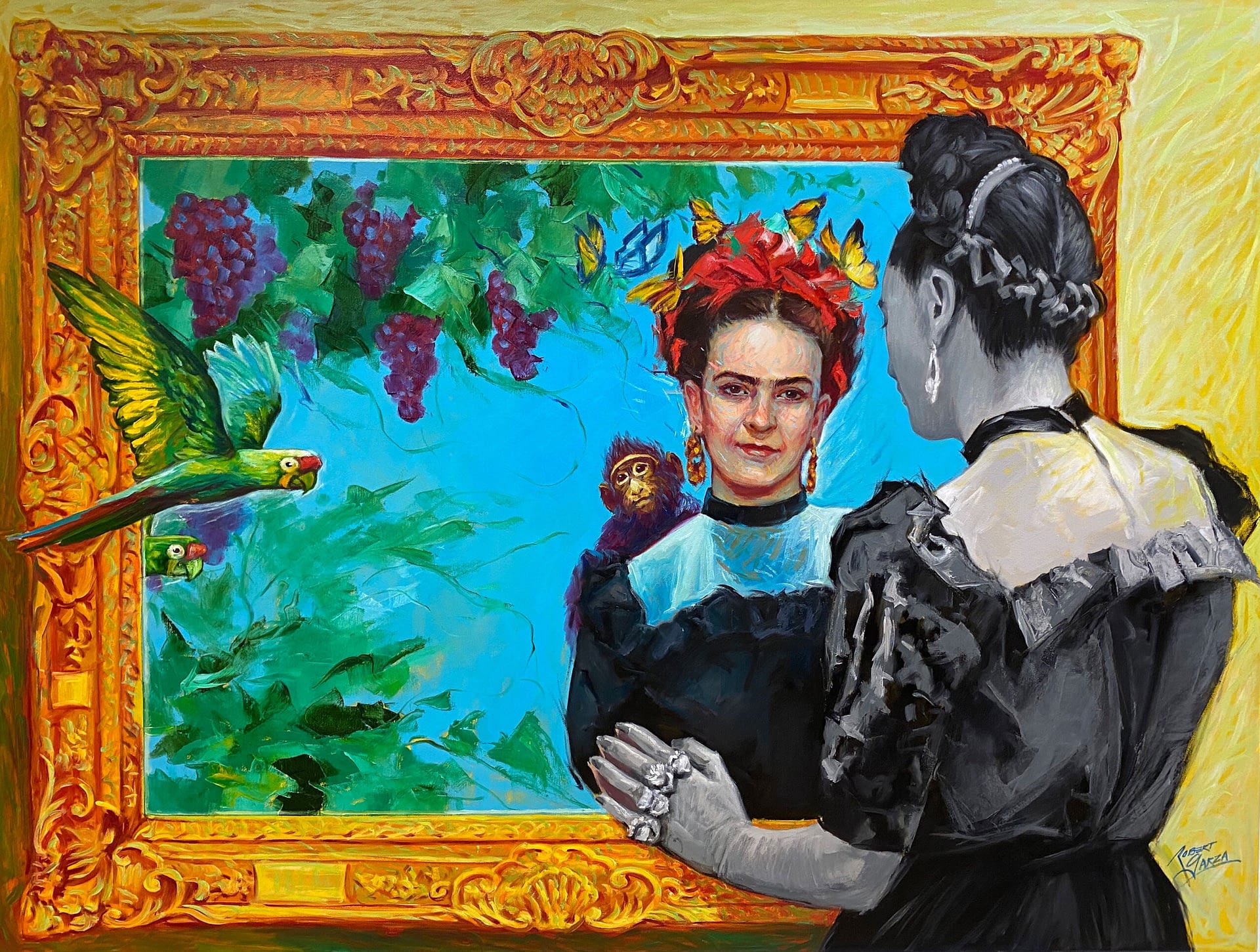 Slide 3
ORIGINAL ART & COMMISSIONS

Robert's Fine Art, "The art of creating happiness" offers you the perfect way to capture your ideas in a 100% handmade art piece. Robert Garza creates personalized and original art for the place you need.
Slide 2
Relfections of Frida's Soul

In this work I represent Frida in shades of gray that is the body full of sadness and pain.
Frida's soul is reflected in the mirror of how she would have liked to live sharing her life with nature, full of happiness.